Interlink was born from the scraps of writing The Dialog Interchange Program and the project Opticon that I wrote considering the future of virtual reality.
Interlink is a test project on the viability of virtual reality film-making and how successful it could be done with a moving camera. At the time having a camera operator moving had not been attempted.
Considering the nature of toiling with future technology the premise of this film would take a dark turn into a horror genre after the user becomes engaged in the initial simulation.
The film itself is mostly conceptual and purely trial and error since these techniques had yet to be perfected.
Additionally I fabricated a binural sound recording rig to create a stereo surround sound effect. This element added depth to the visuals displayed through the Oculus Rift.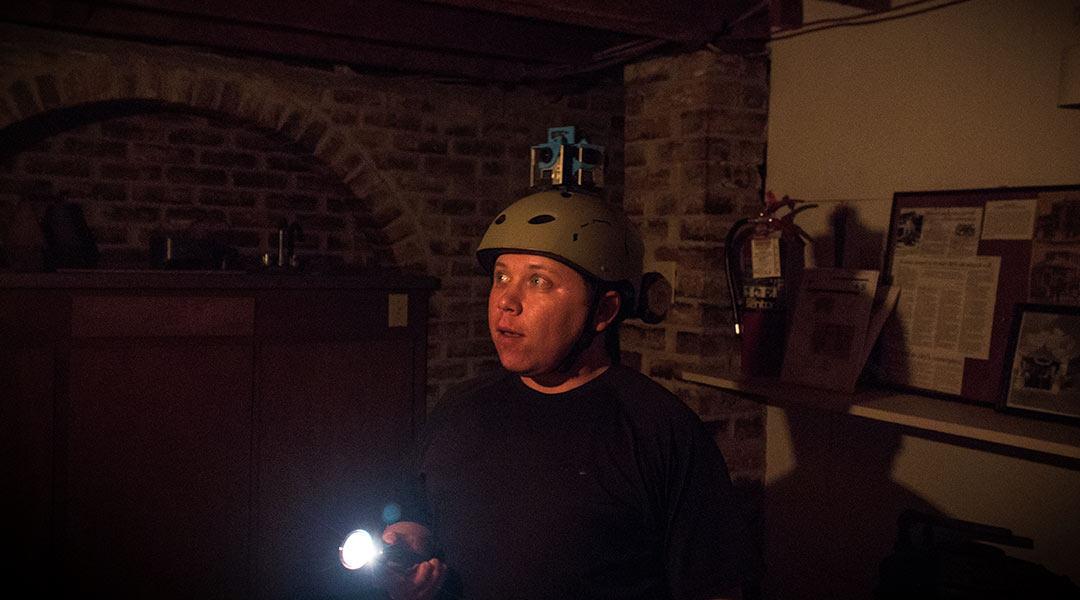 ---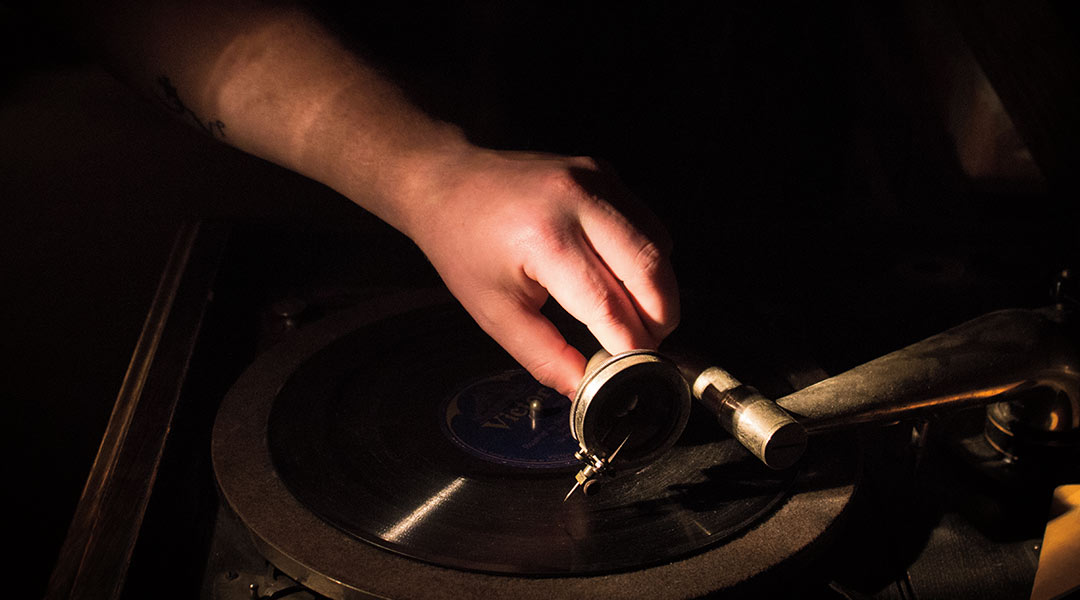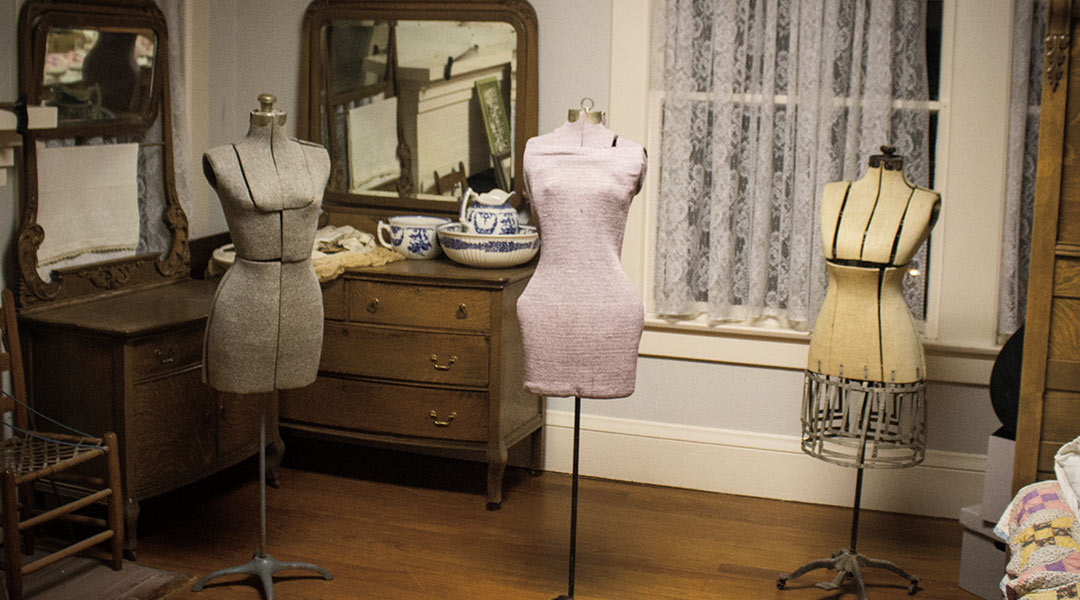 This film is still in the process of finding its life in the world. I will release more details as they become available.
We were graciously given the opportunity to film in the historic Fielder House Museum
The majority of props and set decorations were already part of the existing museum. Only minor items were moved or draped over to change the overall look of the house.
We filmed over the course of two nights to get all the footage and elements we needed. We did not know what to expect with outcome of the film as this was the first time we had fully attempted a longer form of a virtual reality film. Test footage was done months prior during pre-production making the project deemed viable.
---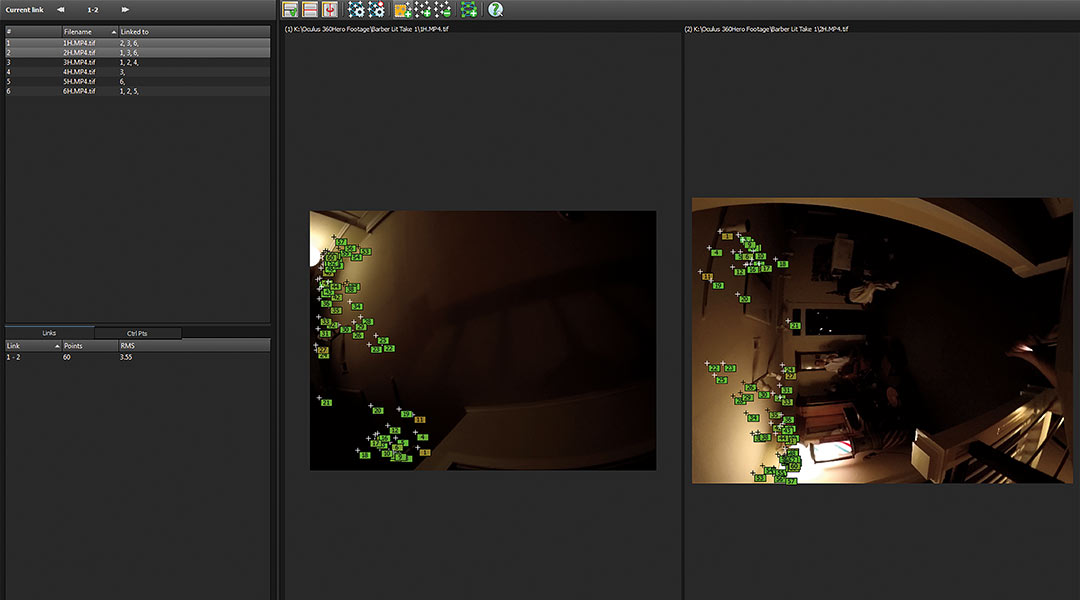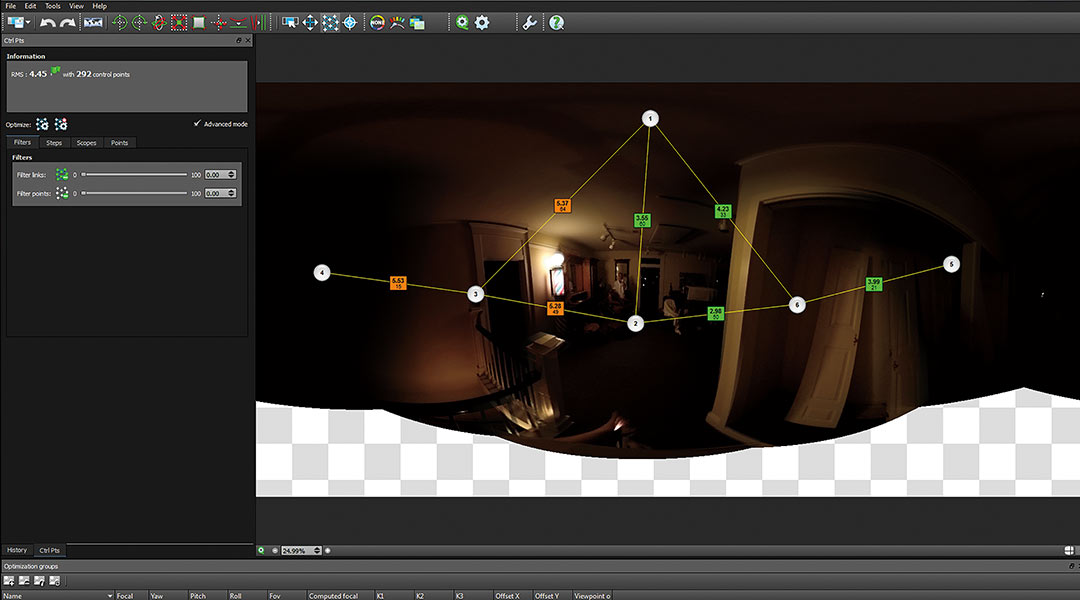 ---
We utilized 6 GoPro Hero 4 Black cameras to record each angle. The rig was a Hero360 rig that recorded all around and above leaving the bottom nadir empty.
Each GoPro stream was synced in post production using an audio sync tool since many of the clips were in dark environments.
Utilizing AutoPano Video we stitched each stream together creating a virtually seamless 360 degree video projection to play back on the Oculus.
Additionally we mixed sound effects and other audio elements in post to give the binural soundtrack a stimulating effect.
Project:
Graduate Film
Date:
May 13, 2014
Website: